U.S. News
Texas Teacher Accused of Molesting Fourth Grade Girl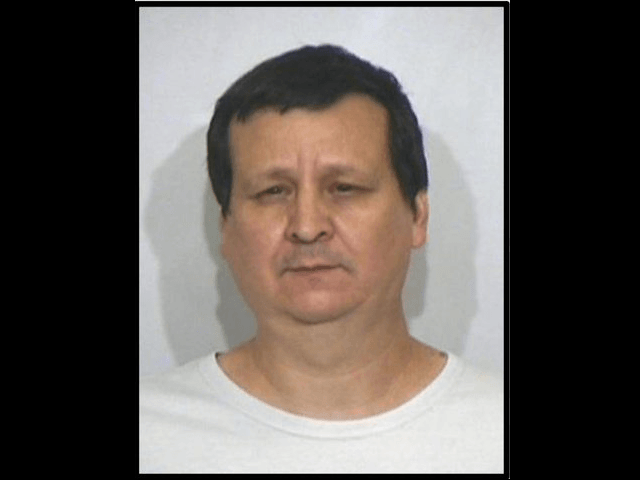 A Texas elementary school music teacher was arrested Monday after a girl in the fourth grade accused him of repeatedly touching her genitals through her clothing.
Edmund Charles Barrera, 50, was the music teacher at Lee Britain Elementary School in the Irving Independent School District. He was already under investigation for "unwanted physical contact" with several students.  Detectives with the Irving Police Department took the teacher into custody and charged him with one count of indecency with a child.
The purported victim, a 10-year-old girl, was one of Barrera's students, according to the arrest warrant. It stated, "Complainant advised that her music teacher, Edmund Barrera, touched her vagina through her clothing while she was seated at a piano at the school."
The alleged improper conduct by Barrera surfaced once the girl "made an outcry" telling officers that the music teacher repeatedly touched her genitals. The suspect's inappropriate behavior took place during classroom hours and reportedly happened over the past few years, according to a press release issued by the Irving Police Department.
Prior to this allegation, Barrera was a suspect in a separate investigation opened by Irving police on April 17. Police spokesman James McLellan explained, "Detectives were previously investigating Mr. Barrera for a series of simple assault allegations involving unwanted physical contact." This included three other students. However, Irving police added that, as the probe continued, additional victims such as the 10-year-old girl came forward "to include the allegation of sexual contact."
The arrest warrant also stated that the youngster told Irving police detectives that the sexual contact initiated by Barrera happened multiple times. She believed the last time the suspect touched her inappropriately was the day before he "quit showing up for work." In actuality, school officials stated they suspended the music teacher from working at Britain Elementary in connection with the allegations from the investigation launched in April.
Barrera remains in custody at the Irving Jail. Police set his bail at $50,000. The charge of indecency with a child is a second degree felony offense and pertains to sexual contact with a child younger than 17 years old, according to the Texas Penal Code. If found guilty, Barrera could face between two and 20 years in prison and a fine of up to $10,000.
Britain Elementary School officials responded to this situation in a letter sent home to parents Monday. Principal Adriana Rico first assured families that Irving ISD "is committed to the safety of our students and expect all staff to adhere to the highest ethical practices and conduct."
Then, Rico confirmed Barrera's arrest. "According to the Irving Police Department, the inappropriate behavior took place over the past few years," she wrote. "We do not tolerate behaviors that compromise the safety or well being of our students."
The principal commented that the school and the district only recently learned about this matter. "It is important you know that Britain Elementary School administration and district leadership were made aware of the allegations only recently and took immediate actions," stated Rico. She continued, "Mr. Barrera is not on campus."
Irving police indicated there could be more victims. They encouraged Britian Elementary parents to contact them if they have reason to believe their child may have have been victimized by the suspect.
Follow Merrill Hope, a member of the original Breitbart Texas team, on Twitter.
---