Social
Americans Increasingly See The Government Shutdown As Serious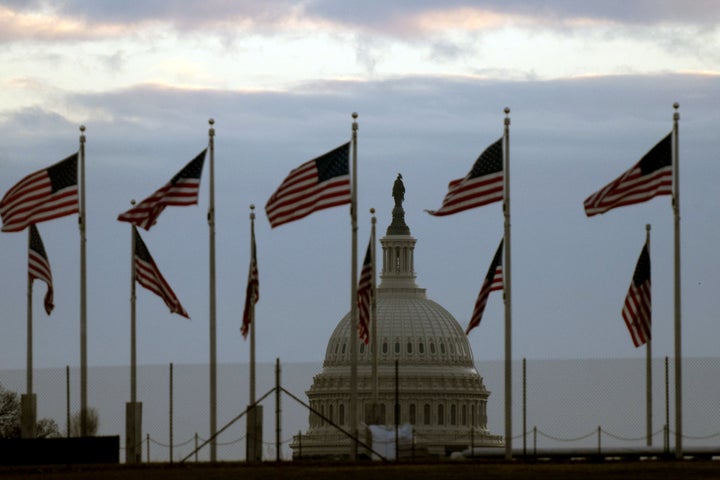 A growing minority also say that they are, or expect to be, affected.
More than four in 10 Americans now consider the partial government shutdown a very serious problem, a new HuffPost/YouGov poll finds.
Seventy-one percent of Americans now say they see the partial government shutdown as at least somewhat serious, a modest uptick from 62 percent last week and 61 percent at the beginning of the shutdown. The share who consider it very serious now stands at 42 percent, up from one-third last week.
The shift also means that concerns now surpass the public's worries about last year's brief January shutdown, which was seen as at least somewhat serious by only 64 percent of Americans in HuffPost/YouGov's polling.
Twenty-three percent of Americans now say they've been affected in some way by the current shutdown or that they expect to be, up from 10 percent at the start of the shutdown. For some, that simply means living with the sense that their government isn't working. But other responses were more specific. Several said they'd reconsidered visits to national parks or expressed looming concerns about tax season. (The White House has since announced that tax refunds will be paid regardless of the status of the shutdown.)
For many federal workers and their families, the shutdown has already had a serious financial impact, forcing some to max out credit cards or borrow money from relatives.
"My husband works for the government and is currently furloughed," wrote one woman polled who said she was concerned for her family's "immediate financial future" and that she disapproved of the role both congressional Republicans and President Donald Trump had played in the shutdown.
HuffPost readers: Are you affected by the government shutdown? Email us about it. If you're willing to be interviewed, please provide a phone number.
Americans are 34 points more likely to disapprove than they are to approve of the way Congress has handled the shutdown. The public also disapproves of the performance of the congressional GOP, specifically (-29), and, by smaller margins, of Trump's performance (-17) and congressional Democrats' actions (-9); they're about split on the performance of their own representatives (+2).
The results appear to represent a modest reversion from the change seen in last week's survey, although, as before, it's unclear to what extent the movement reflects a genuine shift in opinion, rather than the kind of fluctuation inherent to tracking surveys.
A 51 percent majority of Americans say Trump deserves at least partial responsibility for the shutdown, with 41 percent naming Democrats in Congress, and 35 percent putting at least some responsibility on Republicans in Congress. Those numbers are largely similar to where they stood last week.
---