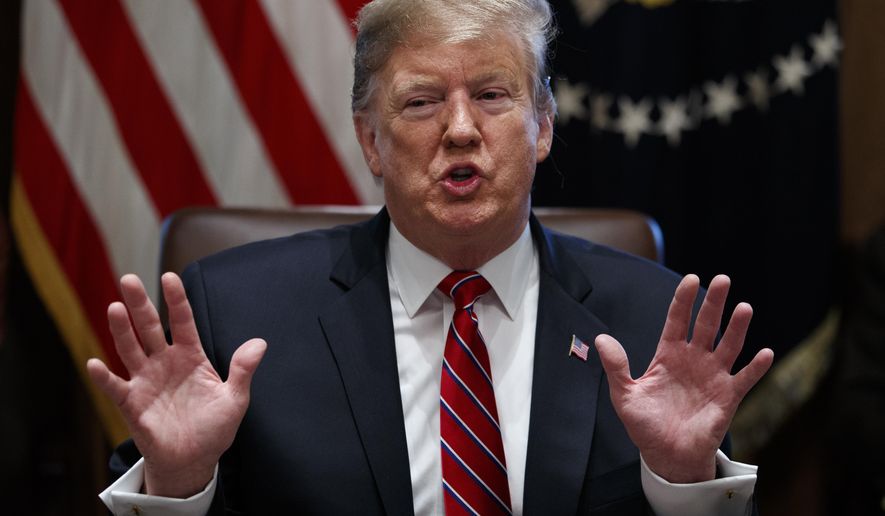 The total federal debt has now topped $22 trillion, the government reported Tuesday, passing yet another ignoble milestone of fiscal travails.
The exact total was $22,012,840,891,685.32 — which works out to $67,731.82 per man, woman and child in the country.
"This milestone is another sad reminder of the inexcusable tab our nation's leaders continue to run up and will leave for the next generation," said the Campaign to Fix the Debt.
Of the $22 trillion, $16.2 trillion is considered "debt held by the public," meaning it's owed to credit holders outside the government. The rest is internal transfers such as from trust funds to the general fund.
The numbers have steadily increased since the end of the Clinton administration, which closed with the debt at $5.728 trillion.
President George W. Bush saw it nearly double to $10.627 trillion, President Obama then nearly doubled it again, to $19.947, and President Trump has added another $2 trillion in his first couple years in office — a slower pace than Mr. Obama, but faster than Mr. Bush.
---