U.S. Politics
GOP's McSally expands lead over Democrat Sinema in Arizona Senate race: Poll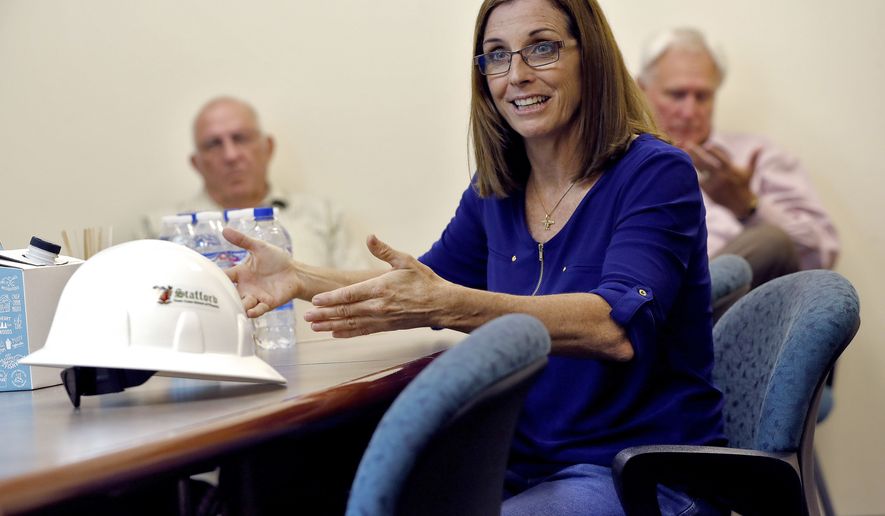 Republican Martha McSally has extended her lead in Arizona's Senate race, according to a new poll released Wednesday that gives her a 6 percentage-point lead over Democratic opponent Kyrsten Sinema.
Both women serve in the U.S. House, and they are competing for the seat left vacant by Sen. Jeff Flake, a Republican who is leaving after one term.
Ms. McSally leads 47-41 over Ms. Sinema, according to OH Predictive Insights, which conducted the poll for ABC-15 in Arizona. A Green Party candidate has 4 percent support, and the rest of voters are undecided in the survey.
Last month Ms. McSally's lead in the same poll was 3 percentage points.
Other recent polling in the race shows Ms. Sinema leading by a few percentage points, underscoring the competitive nature of the race.
Arizona is considered critical to control of the Senate. If Republicans can hold the seat they believe it will be nearly impossible for Democrats to take the two seats they need to flip control.
---