U.S. Politics
Joe Biden up big in South Carolina with 46 percent support: Poll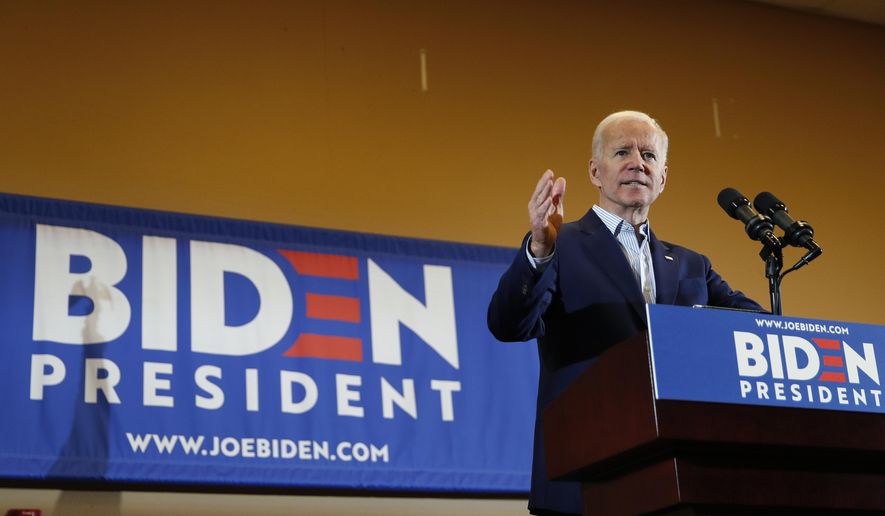 Former Vice President Joseph R. Biden Jr. is the clear front-runner in South Carolina among the 2020 Democratic presidential contenders, according to a new poll.
Mr. Biden was the preference of 46 percent of likely Democratic primary voters in the key early presidential state, according to the Post and Courier-Change Research poll released over the weekend. Sen. Bernard Sanders of Vermont, the next-closest candidate, was at 15 percent, the poll said.
Sen. Kamala D. Harris was next at 10 percent, with South Bend, Indiana, Mayor Pete Buttigieg and Sen. Elizabeth Warren of Massachusetts next at 8 percent apiece.
Sen. Cory Booker of New Jersey was at 4 percent — down from 9 percent last month. And former Rep. Beto O'Rourke of Texas was at 2 percent — also down from 9 percent last month.
Nearly nine in 10 voters said Mr. Biden was most likely to defeat President Trump in the 2020 election. Mr. Sanders was the next closest on that question at 56 percent.
The online survey of 595 likely South Carolina Democratic primary voters was taken from May 6-9 and has a margin of error of plus or minus 4 percent.
---