U.S. Politics
Pete Buttigieg, 2020 presidential candidate, wants Trump to be voted out, not impeached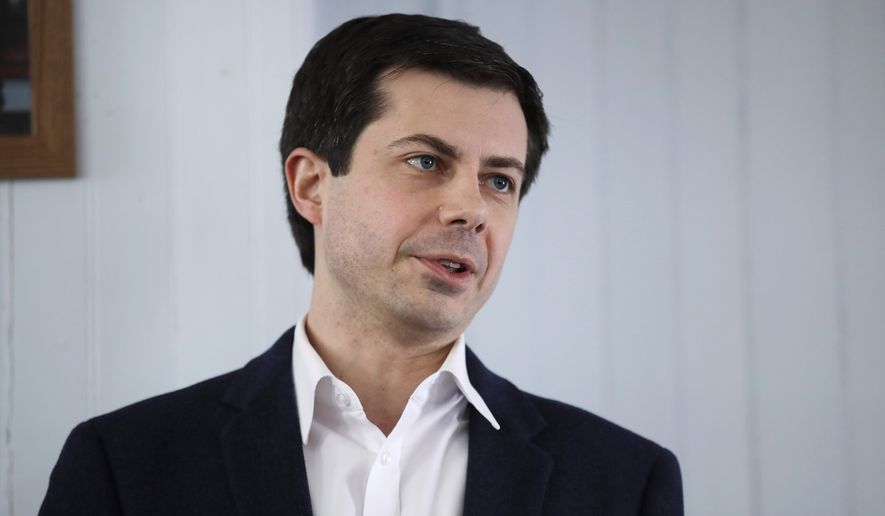 Pete Buttigieg, a Democratic 2020 presidential candidate, said Sunday night he wants President Trump to be removed from office "decisively by the ballot box."
In a CNN town hall in Austin, Texas, host Jake Tapper asked the current South Bend, Indiana, mayor whether Congress should begin the proceedings to impeach Mr. Trump. The mayor responded that he'd like to see the president voted out instead.
"I would like to see this president and the style of politics that he represents sent off through the electoral process — decisively defeated at the ballot box," Mr. Buttigieg said.
The mayor added that he understands how Mr. Trump was elected, saying "people felt that the system was letting them down and, frankly kind of voted to burn the house down."
Mr. Buttigieg responded to challenges to his lack of experience holding an office at a statewide or national level that he has "more years of government experience under my belt than the president."
He also called Vice President Mike Pence a "cheerleader of the porn star presidency, when asked whether Mr. Pence "would be a better or worse president than President Donald Trump?"
"I used to at least believe that he believed in our institutions. … I disagreed with him ferociously … but I thought at least he believes in our institutions and he's not personally corrupt. But, then, how can he get onboard with this presidency?"
He also added that he interprets the Bible differently than Mr. Pence, who he says his views have "a lot more to do with sexuality and, I don't know, a certain view of rectitude."
"But even if you buy into that, how can he allow himself to become the cheerleader of the porn star presidency?" Mr. Buttigieg asked. "Is it that he stopped believing in Scripture when he started believing in Donald Trump?"
Mr. Buttigieg also discussed his stances on removing the Electoral College, climate change and increasing the number of Supreme Court justices to 15.
---